Citizenship Serving Clients Globally
Citizenship Attorney in Fort Myers
Let Us Help You Become a U.S. Citizen
Before applying for naturalization, the most straightforward path to U.S. citizenship is an eligible claim to citizenship.
Citizenship is characterized by an individual acquiring citizenship automatically at birth or through the naturalization of a parent. If the individual meets this criteria, they can file form N-600 to claim their citizenship. There is no interview that needs to be conducted and the individual does not have to take the citizenship test.
At Hurtado Immigration Law Firm, we are passionate about helping clients become U.S. citizens. An immigrant himself, Attorney Pablo Hurtado knows first-hand the joy of obtaining U.S. citizenship. We encourage all those eligible for citizenship to apply as soon as possible.
---
We would be honored to help you seek citizenship. Call us at
(239) 800-0580 to get started.
---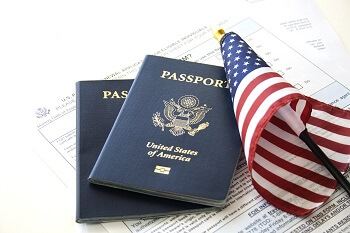 The Citizenship Process
If a person does not have an eligible claim to U.S. citizenship, most green card holders will become citizens through the process of naturalization. Eligible LPRs must meet a variety of requirements in order to become citizens.
To apply for naturalization, you must:
Be 18 or older at the time of filing.
Be a green card holder for at least five years immediately preceding the date of filing the Form N-400, Application for Naturalization.
Have continuous residence in the United States as a green card holder for at least five years immediately preceding the date of filing the application.
Be physically present in the United States for at least 30 months out of the five years immediately preceding the date of filing the application.
Reside continuously within the United States from the date of application for naturalization up to the time of naturalization.
Be able to read, write, and speak English and have knowledge and an understanding of U.S. history and government (civics).
Be a person of good moral character, attached to the principles of the Constitution of the United States, and well-disposed to the good order and happiness of the United States during all relevant periods under the law.
There are other ways to become a U.S. citizen that are available in some very specific circumstances. Our team is happy to assess your situation and determine which avenue is right for you.
Download Our App Today
To help LPRs preparing to apply for U.S. citizenship, our firm is proud to offer The Citizenship App 2022. This app contains citizenship test prep complete with 100 sample questions to practice with. It also contains study materials to prepare for the English proficiency examination. Users can practice listening, writing, reading, and speaking English to make sure they are prepared for the citizenship test. Practicing with our app can give you the confidence you need to do well on the U.S. citizenship test. Click here to download it.
Do I Need An Immigration Lawyer For Citizenship?
Seeking the guidance of a qualified immigration lawyer for citizenship and naturalization can greatly benefit your path to becoming a U.S. citizen. At Hurtado Immigration Law Firm, our experienced naturalization lawyers specialize in navigating the complexities of the U.S. immigration system and can provide valuable guidance and support through the citizenship application process.
Lessen Chance For Errors or Delays: Applying for citizenship through naturalization involves providing proper documentation and following specific procedures. A lawyer for naturalization can ensure that your application is accurately completed and submitted on time, minimizing errors or delays that may hinder your application.
Assess Your Eligibility: A lawyer can assess your eligibility for citizenship, considering factors such as residency requirements, continuous presence, good moral character, and proficiency in the English language.
Addressing Inadmissibility Issues: If you have a criminal record or other inadmissibility concerns, an immigration lawyer can help address these issues and strategize ways to overcome them.
Documentation and Form Preparation: Your attorney will help you gather the necessary documentation and properly complete the complex forms required for your citizenship application, ensuring everything is complete and accurate.
Understanding the Interview Process: Your lawyer will prepare you for the naturalization interview, helping you understand the types of questions asked and the interview format.
Interview Representation: If needed, your attorney can accompany you to the interview, providing support and legal representation.
Expedited Processing: In certain circumstances, naturalization lawyers can request expedited processing of your citizenship application based on compelling reasons.
Handling Requests for Evidence (RFEs): If USCIS requests additional information or evidence, your attorney will guide you in responding effectively.
Immigration Appeals and Waivers: If your application is denied, your lawyer can explore options for filing an appeal or requesting a waiver.
Overall, partnering with a citizenship application lawyer offers you peace of mind, minimizes risks, and maximizes your chances of a successful outcome. Their expertise and knowledge of immigration laws will be invaluable as you embark on the journey to becoming a U.S. citizen.
Choose Hurtado Immigration Law Firm For Expert Guidance
While you can technically apply for citizenship without legal representation, collaborating with a skilled naturalization attorney near you significantly increases the chances of a smooth and successful citizenship application process. At Hurtado Immigration Law Firm, we are dedicated to assisting you in achieving your dream, guiding you every step of the way with our years of experience, personalized approach, and unwavering commitment to our clients. Contact us for a consultation to commence your journey toward U.S. citizenship. Se habla Español.
---
Please contact Hurtado Immigration Law Firm to fully discuss your eligibility for citizenship or naturalization. Call us at (239) 800-0580.
---